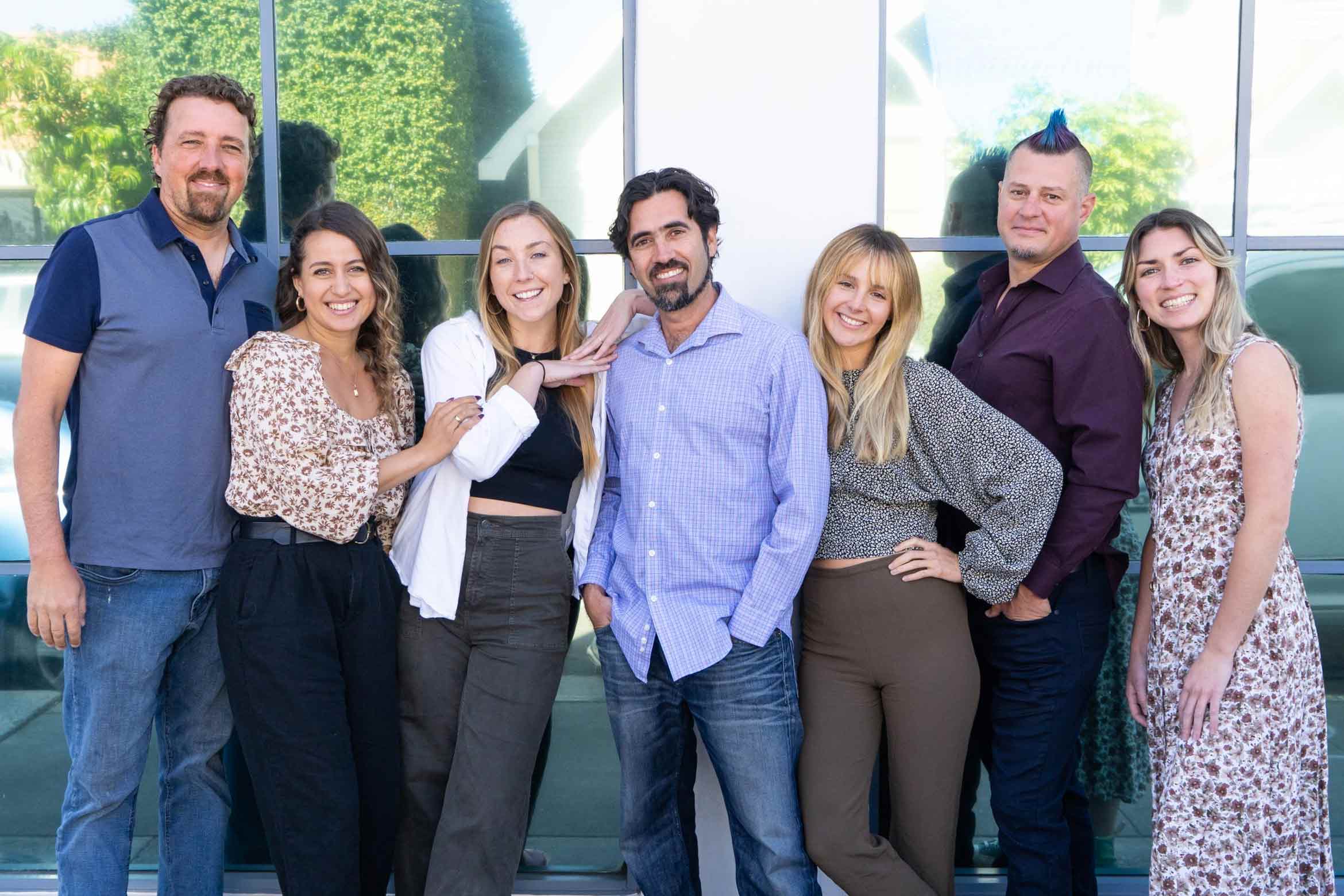 Friends from college, Eric Cardenas '98 and David Fortson '97 combined their passion and skill into a powerful cause-based marketing and communications agency with a sister company specializing in blockchain technology. As chief executive officer of LOACOM and chief executive officer of LOA Labs, respectively, Cardenas and Fortson work with changemakers to tell their stories, build movements and better the world.
Twin aims of this pair of companies: environmental justice and social entrepreneurship.
Based in Santa Barbara, the duo has worked with many progressive brands and nonprofit foundations from the region. For the California Native Plant Society, Cardenas and Fortson contributed brand development, a communication strategy and audience mapping to uplift 11 native plant species and spread awareness for drought tolerance and species habitats.
In another major project, they developed a public marketing strategy in Hawaii communicating the toxicity of certain ingredients in sunscreen. The campaign assisted in a statewide policy to ban toxins in sunscreens known to kill coral reefs, according to Fortson, who credits his time at UC Santa Barbara for his "understanding of environmental studies and ecological principles."
Cardenas and Fortson emphasize that their degrees represent their education, but student organizations are the root of their careers.
"We didn't study business economics," Cardenas says. "We studied organizing."