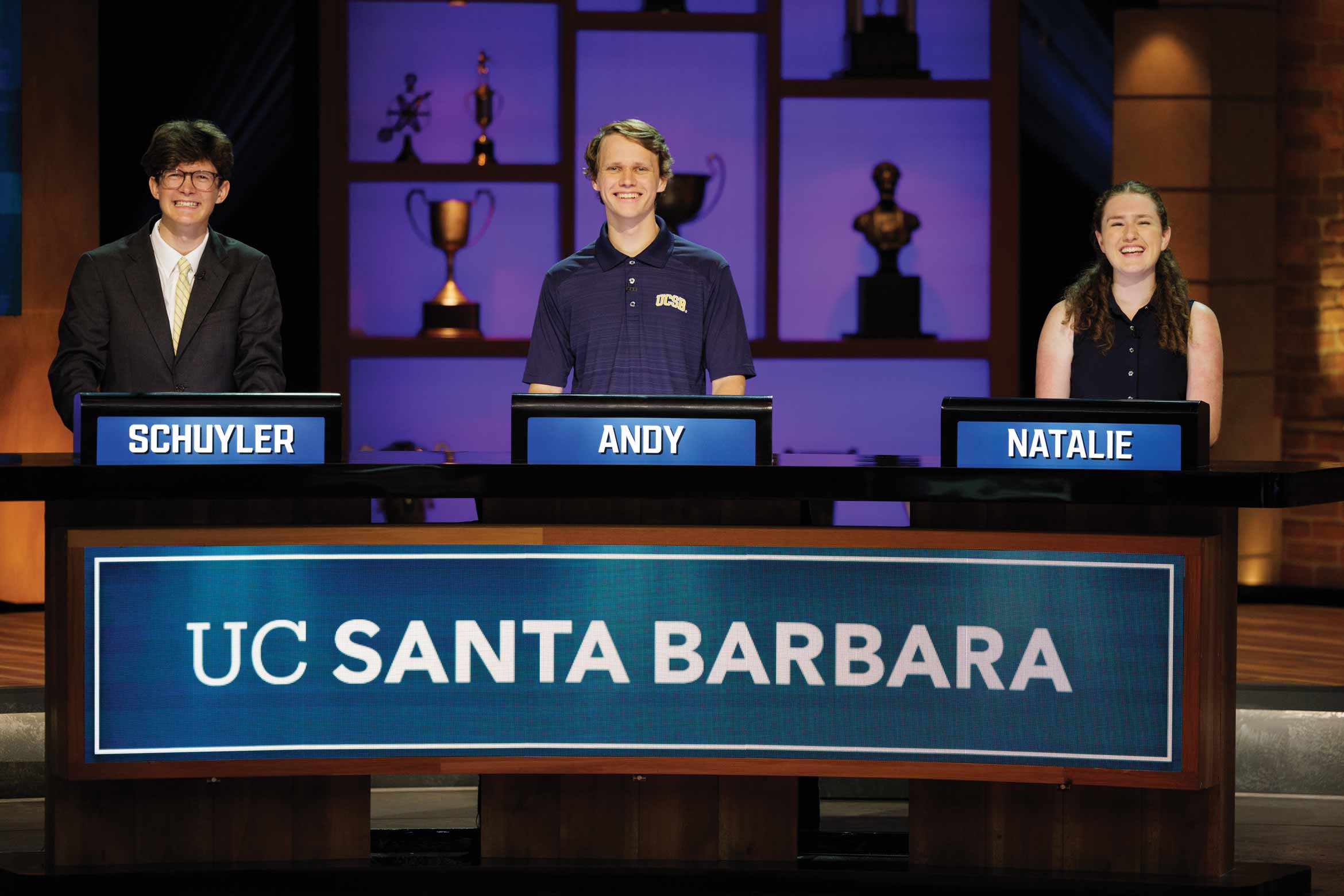 They didn't win the title, but wow, were they close.
The Gaucho undergraduate team of Schuyler Capita, a philosophy and political science double major; Natalie Ries, a philosophy and sociology double major; and Andy Knox, a political science and Chinese double major, got through the quarterfinals and into the blitz round of NBC's "College Bowl," hosted by Peyton Manning.
All three are members of UC Santa Barbara's Ethics Bowl team. They appeared on three episodes of the show's second season, competing against schools including Morehouse, Penn State, University of Georgia, Brigham Young University, Syracuse and season one champion, Columbia University. This season, Georgia unseated Columbia in the final round.
The show featured 16 teams, from some of the nation's top colleges and universities, facing off in a battle of brains with a title, a trophy and scholarship money on the line. All competitors received tuition assistance for their participation.