Professor emeritus Gene Lucas '73 supports first-gen undergraduate researchers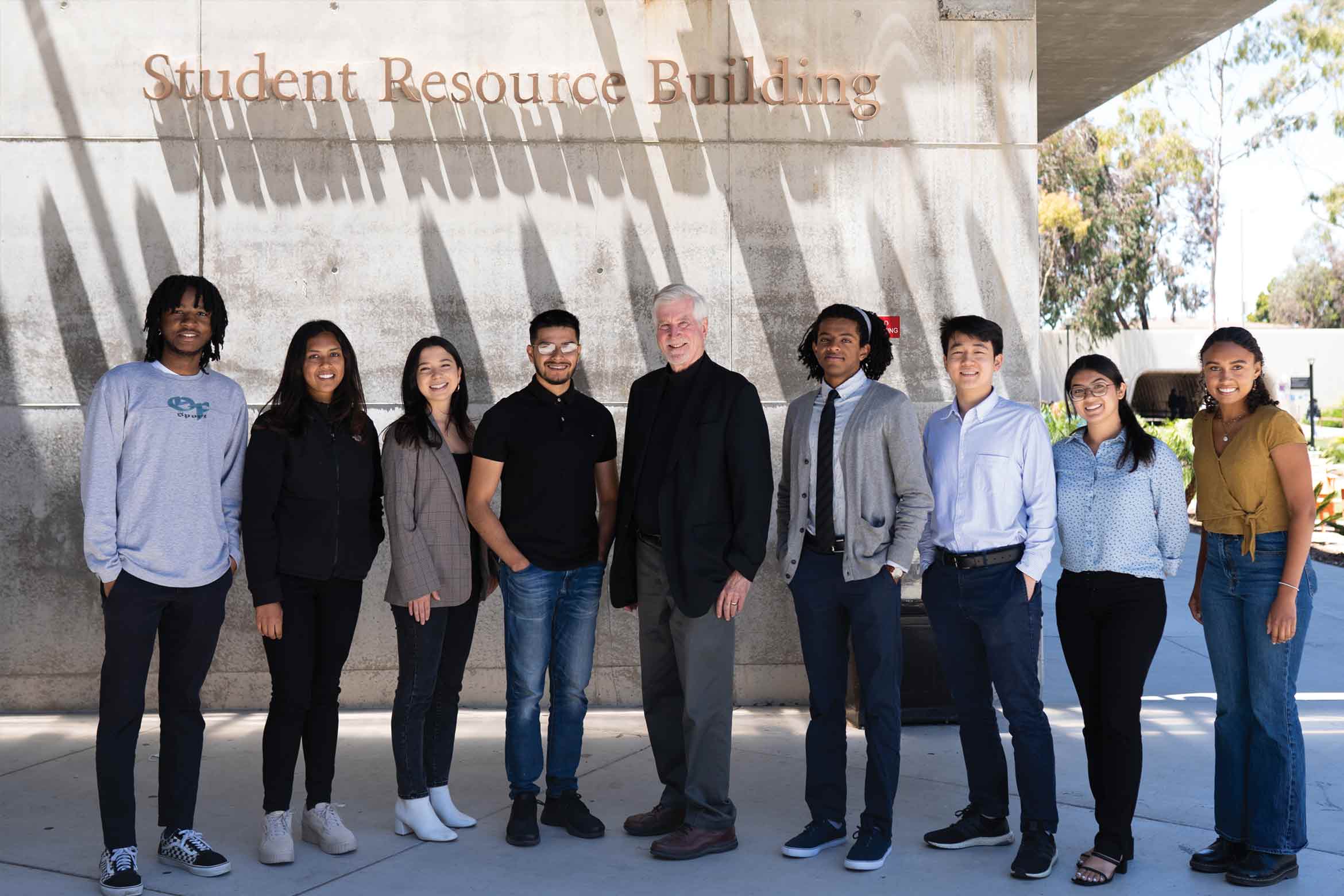 Gene Lucas '73 participated in two research projects during his senior year at UC Santa Barbara, experiences that set him on the path to graduate school. After obtaining a doctorate of science in nuclear engineering from MIT, he returned to UCSB to join the faculty, working alongside one of his research advisers. Lucas retired in 2013 as executive vice chancellor after serving the campus for 36 years.
Colleagues and friends established the Gene and Susan Lucas Undergraduate Research Fund to honor and recognize his contributions as a scholar, teacher and gifted administrator. Lucas and his late wife, Susan, were proud to support the fund, which helps first-generation undergraduate students conduct research in partnership with faculty. Scholarship support may be used for stipends, research materials, travel, conferences or field experience.
Inspired by Lucas's passion for the fundamental principles behind a research university and the value of research endeavors, the fund also honors his father, Glenn E. Lucas, a first-generation college student.
"I have a great fondness for first-generation kids pursuing STEM education," says Lucas, reflecting on his ongoing support. "My father was born and raised on a farm in Nebraska and was the first to deviate from that life. He got his B.S. in chemical engineering on the GI Bill after World War II. This financial support for first-generation students pursuing STEM will be a great way to honor their courage in taking this step and help them achieve their success."
Eight students each year receive scholarships for experience in a research environment, including laboratory and field work. Fifty-seven students have benefited since its establishment. A community of donors has joined Lucas and others in supporting this scholarship.
"I am grateful to Gene Lucas for the opportunity that allowed me to conduct research and share exciting progress," says Steven Man, a fourth-year mechanical engineering student. "I performed experiments to research embryonic cell motion applied to centimeter-scale robotic shape-change dynamics, investigating reduction in drive energy using local vibrations." As a Lucas scholar, Man worked with Elliot Hawkes, whose lab focuses on bringing together design, mechanics and nontraditional materials to advance the vision of robust, adaptable and human-safe robots.
To honor Lucas's publishing history and his advocacy for the dissemination of research, such as Open Access protocols, the fund also supports students' efforts to publish.
"Publication is a key part of research and a goal for any graduate student. It ensures that the scientific community agrees with your results," Lucas says. "This scholarship helps first-generation students experience part of the academic world they may not have thought about."
Lucas hopes that many scholarship recipients will go on to graduate school, and that of those, a good fraction will continue as faculty or researchers in some capacity.
"I owe UC Santa Barbara everything for my own successful career," says Lucas. "I'm very proud of UCSB's growth. The university recruits the best and the brightest scholars, and it's been a winning formula."
Additional Stories
In Every Issue
---
On Campus
Short takes, lively stories and snapshot looks at the UC Santa Barbara campus and community open a window into our dynamic environment and diverse culture.
Alumni
Alumni profiles, news bites and insights both from and about the UC Santa Barbara Alumni Association foster a strong sense of connection and Gaucho pride.
Features