Advantage, Gauchos.
The UC Santa Barbara women's tennis team in 2022 won the Big West Conference and a berth in the NCAA tournament, emerging victorious from their first-round match. The men's tennis team — also a perennial powerhouse and six-time consecutive champs — were Big West runners-up and landed five Big West Team selections.
Yet even before earning their respective victories, these teams received their spoils: a stunning new facility in which to practice and play. The Arnhold Tennis Center opened when the season did, in January.
The result of a $5.2 million gift from John '75 and Jody Arnhold, the glimmering new complex includes eight courts equipped with live-streaming cameras and a digital scoreboard visible from the courts and the stands. It's also got an 1,860-square-foot building with a team lounge and locker rooms. The venue holds up to 300 spectators.
The facility was intended to aid in recruitment and to enhance the playing experience of current and future student-athletes. It also was designed with an eye toward nurturing a love of the sport, supporting connection and building community.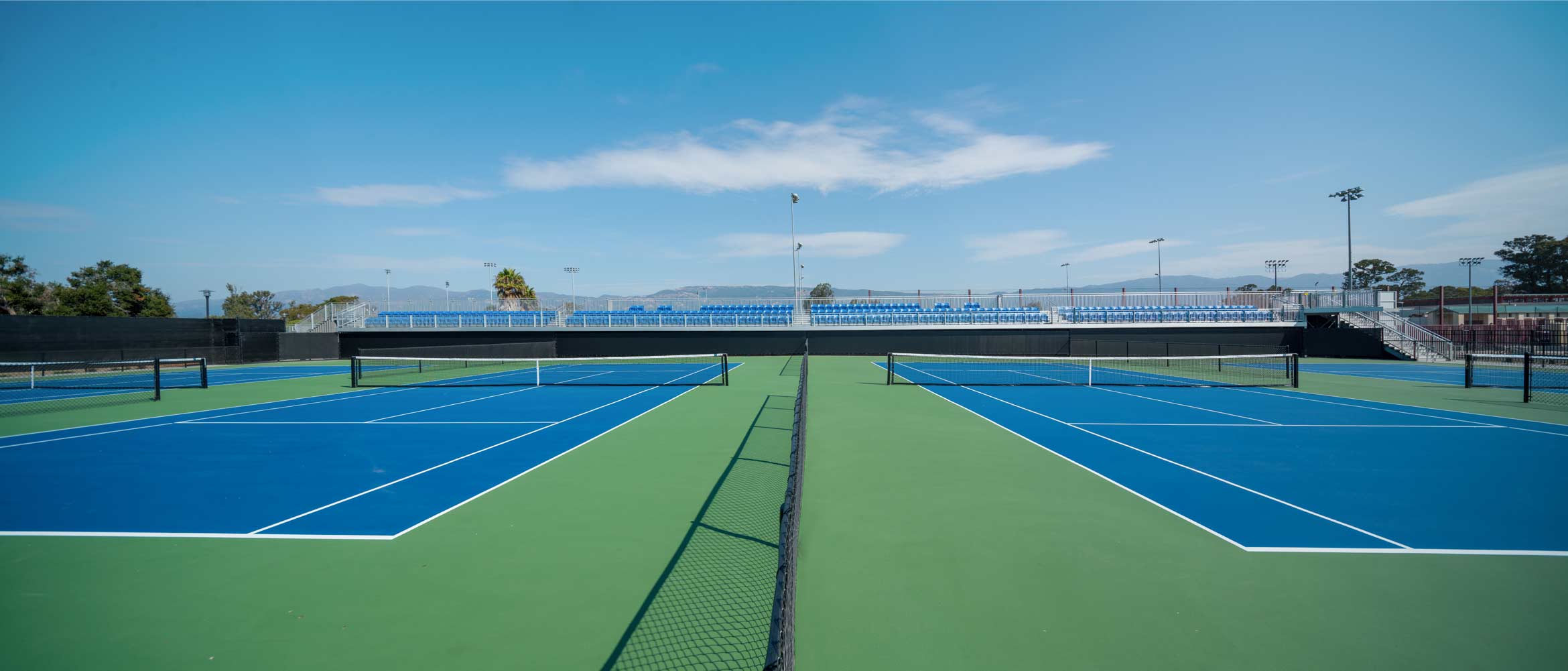 "The Arnhold Tennis Center is a truly tremendous gift to our women's and men's tennis programs as well as to our campus and community," said Interim Athletic Director Kelly Barsky. "The facility provides a state-of-the-art venue for student-athletes to train, compete and connect as a team. In addition to supporting current student-athletes and the recruitment of future Gauchos, the Arnhold Tennis Center is situated in a way to support the building of community through sport. It is an exceptional space that will allow our nationally competitive programs to thrive and our local community to come together."
John Arnhold is a member of the UC Santa Barbara Foundation Board of Trustees, a former chairman of the International Tennis Hall of Fame and, for the past five seasons, a volunteer assistant coach for the UCSB women's tennis team.