Climate researcher Greg Husak is also a Hall of Fame Frisbee player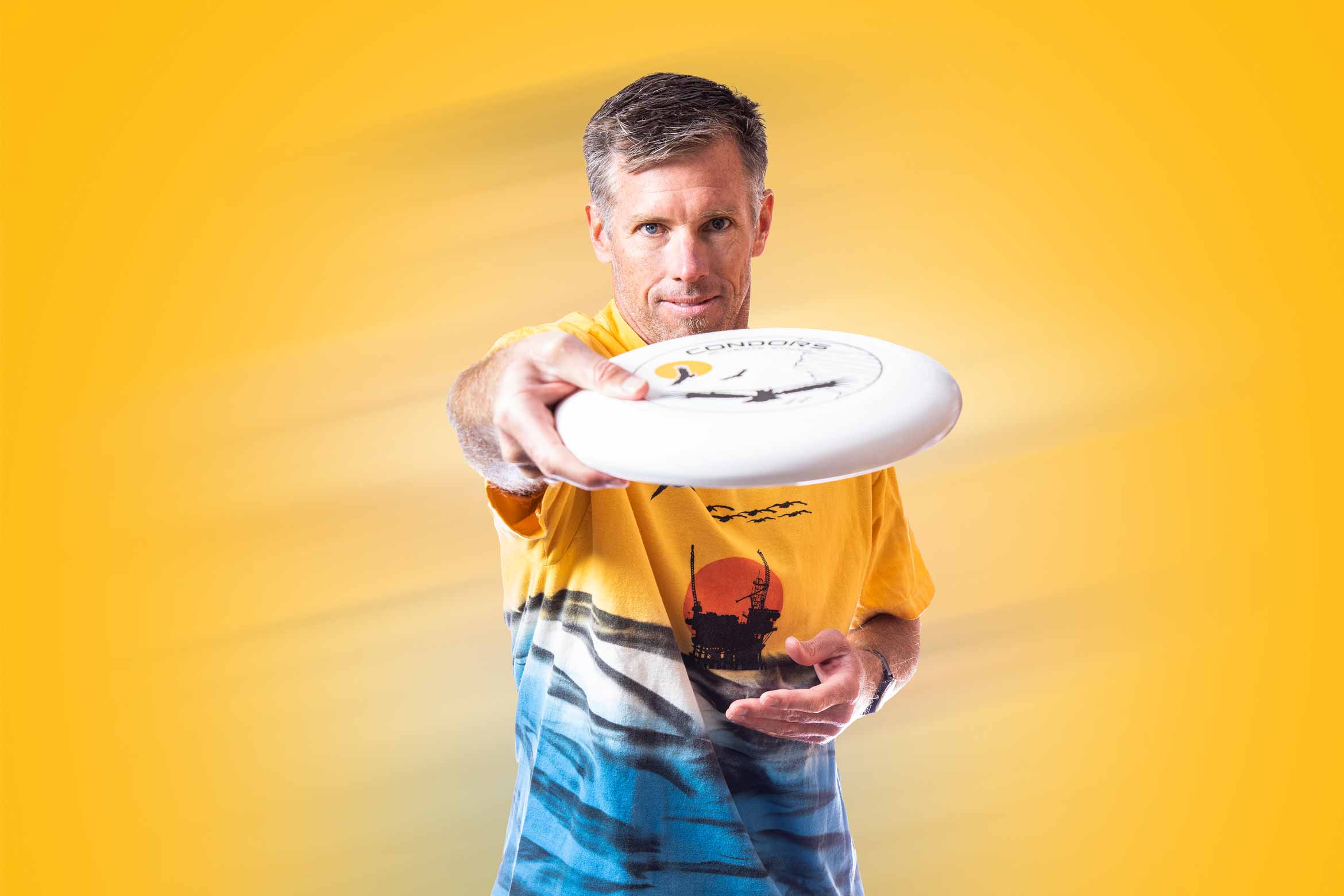 They called him "Hollywood."
In fact Greg Husak '96 '99 '05 hails from Long Beach, but for his Ultimate Frisbee college teammates, most of whom came from Northern California, anything south of Santa Barbara was the same. "As a rookie with the Black Tide, I also had maybe a bit more flair than most," he recalled, "and so the nickname just kind of stuck."
Today Husak is known for his role in UC Santa Barbara's Climate Hazards Center, a global leader in tracking food insecurity and developing new products to support early warning monitoring. He is a principal investigator there, where he's worked since its inception in 2003.
But as a UC Santa Barbara student in the mid-1990s, "Hollywood" Husak led the Black Tide to three consecutive national championships. And in 2018, after over two decades with the sport, he earned himself a place in the Ultimate Hall of Fame.
Discovering the disc
Husak's first brush with Ultimate came during his freshman year in the Anacapa residence hall. A few hallmates were keen on the sport, and he joined them on an intramural team. He slowly got more involved, first just mingling with some players from Black Tide, the club team, then joining outright in his junior year.
"There's something about chasing a Frisbee around that just seems kind of fun," Husak said, "and I think the team culture was also a good fit for me."
The Black Tide won nationals his senior year, in 1996, and seemed to be on an upward trajectory. Husak, too, was hitting his stride — in the sport and in his studies, where he had taken a keen interest in remote sensing under the late geography professor Jack Estes. By the time he graduated, Husak had used only two of his five years of eligibility on the Black Tide, a fact that was not lost on him as he planned for graduate school.
"I thought, 'Wow, if I can get into grad school here, I can both advance my interests in remote sensing' — which I had really taken to during my senior year of undergrad working with Jack Estes — 'and I could continue playing Frisbee,'" he recalled. "So that was good motivation to try and get into grad school."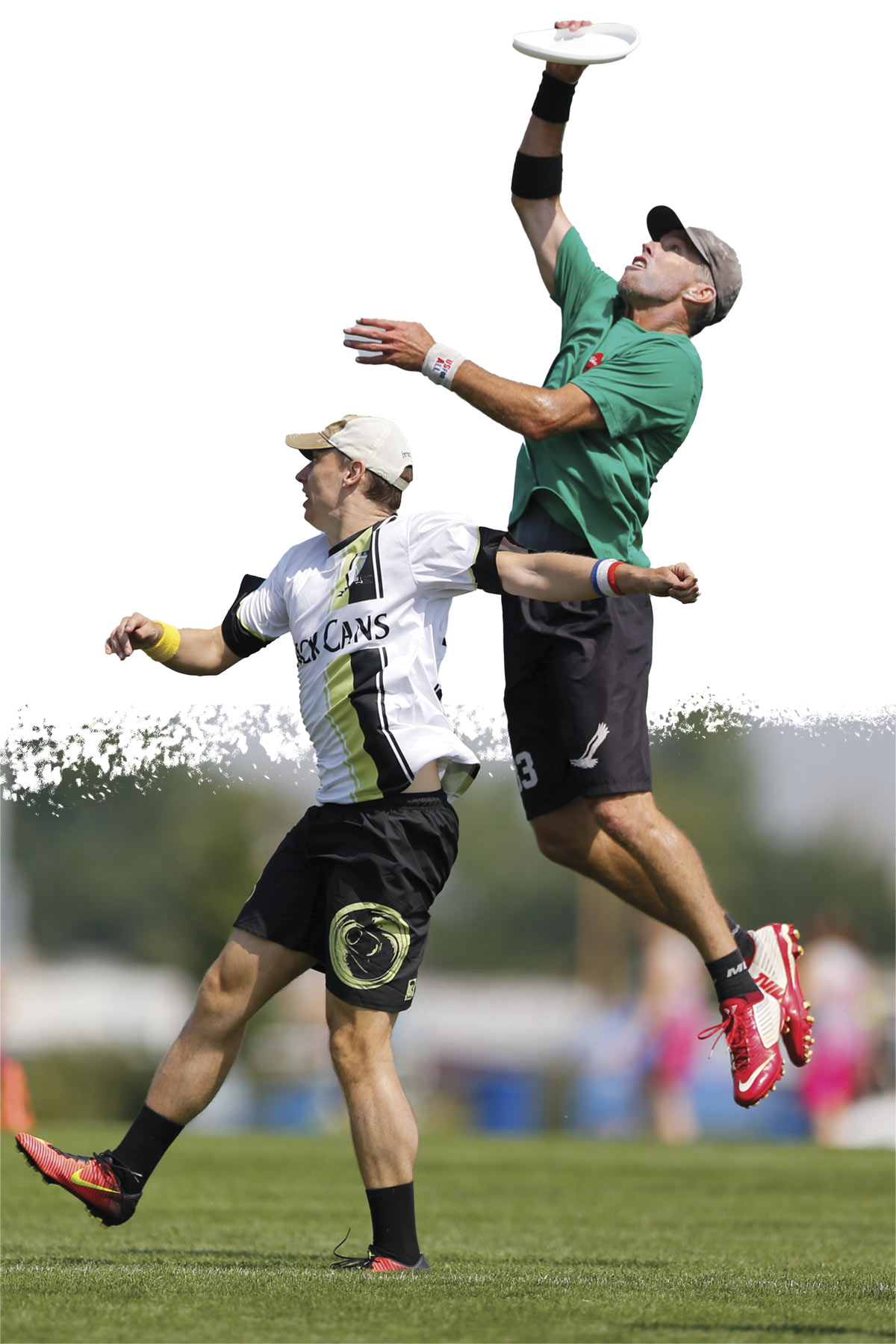 A champion player
He did get in, and proceeded to lead the Tide to two more national titles, in '97 and '98. This added to the team's victory in '96, and to titles in 1988, '89, and '90. "UCSB is the only team to win three national championships in a row," Husak said, "and we've done it twice."
The Black Tide made college championships again in '99 but fell just short of sweeping the podium for a fourth consecutive year, instead taking second place.
During his first year of grad school, Husak also joined the Condors, a local club team. After winning college nationals in May 1997, he and the Condors took fifth in the world championships that August in Vancouver.
Husak counts his time with the Condors as the height of his Ultimate career. "For three years, the Condors made the finals in every tournament we went to," he recalled. They won two national and one world championship titles. "We got to play in the biggest games on the biggest stages for Frisbee."
In 2007, Husak, by then holding a doctorate and working in the geography department and the Climate Hazards Center, reunited with some old Ultimate teammates to play for the San Francisco Jam. The Jam took the national championship the following year — another title for "Hollywood." Shortly thereafter, Husak decided to take time off from the sport.
He got the call in August 2018. Legendary Condors player Keay Nakae, who chaired the Hall of Fame committee, phoned to let Husak know he'd earned a spot on the Hall's distinguished roster. The induction took place in San Diego.
Today Husak is again active in Ultimate. Before the pandemic, he hosted clinics for the local Boys & Girls Club and occasionally attended Black Tide practices to share his strategies and techniques with the team. He continued playing in the 33-plus master's division on the Santa Barbara Beyondors and is currently in the grand master division (over-40), playing for the Eldors (both names are plays on the word "condors") with 12 former Black Tide teammates.
And he's still winning titles: The Eldors won nationals in 2018 as well as beach Ultimate Frisbee nationals in 2018 and '19.
"I've played Frisbee on three continents, spanning a number of countries, in my 25 years of playing," Husak said, "so yeah, it's been a great ride."
Additional Stories
In Every Issue
---
On Campus
Short takes, lively stories and snapshot looks at the UC Santa Barbara campus and community open a window into our dynamic environment and diverse culture.
Alumni
Alumni profiles, news bites and insights both from and about the UC Santa Barbara Alumni Association foster a strong sense of connection and Gaucho pride.
Features