From concerts and stage performances to gallery exhibitions and film screenings, the curtain is rising on an exciting season of live, in-person performances.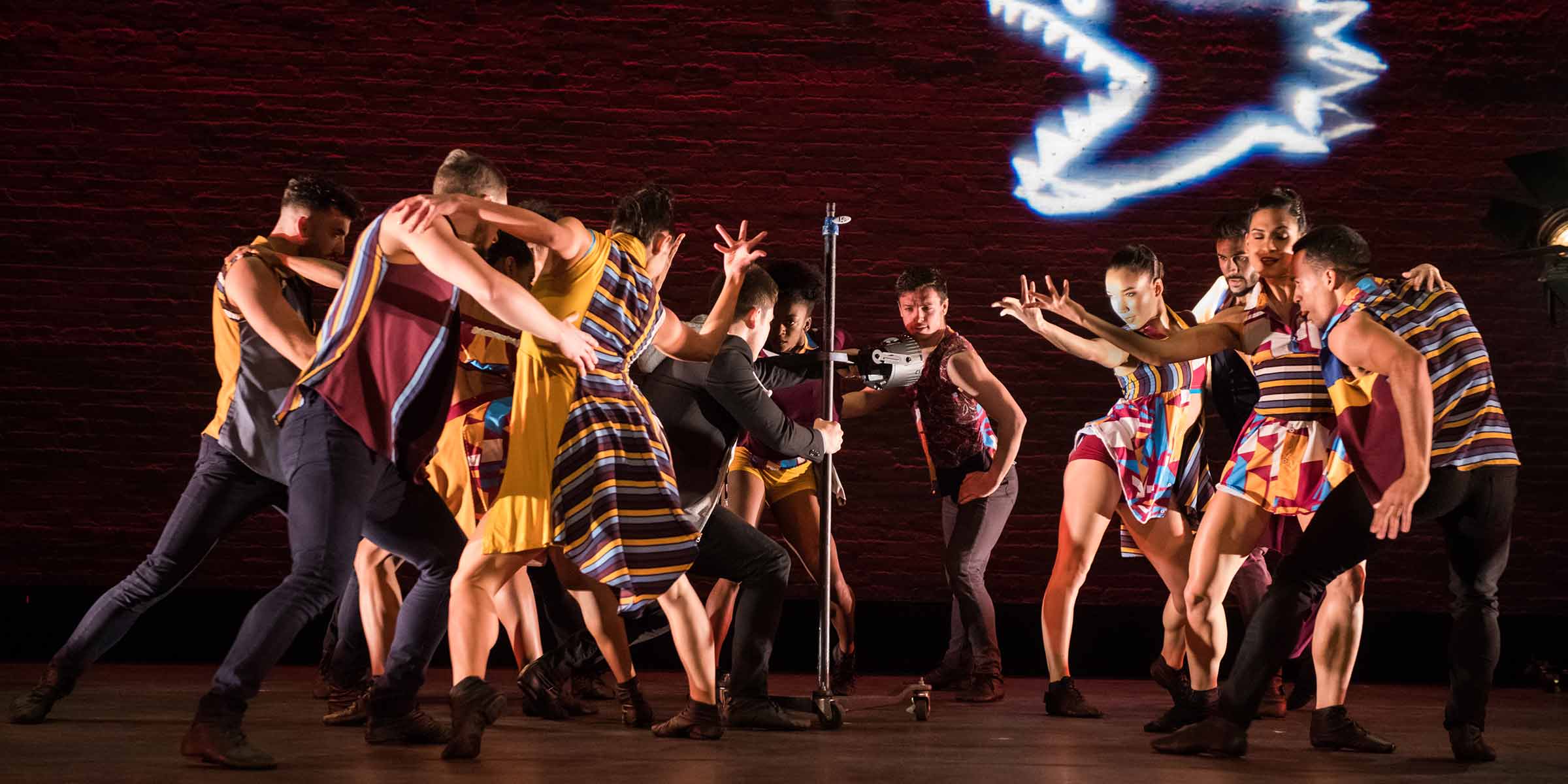 The cultural treasure Ballet Hispánico, Emmy and Tony award-winning actor/ comedian John Leguizamo, pop duo She & Him, Grammy-winning violinist Joshua Bell, some of the greatest instrumentalists in bluegrass history in My Bluegrass Heart, and nine-time Grammy winner and Pulitzer Prize recipient Wynton Marsalis and the legendary Jazz at Lincoln Center Orchestra: These are just a few of the world-class performers coming to the university and to the Santa Barbara community this season courtesy of UCSB Arts & Lectures.
Many A&L events, particularly the new "Justice for All" series – with speakers like Rise founder Amanda Nguyen and New York Times investigative journalist Andrea Elliott — will be live-streamed for ticket holders who prefer to experience them from the comfort and safety of their homes.
Theater
Every year, the Department of Theater and Dance produces innovative, original plays and reimagined classics. This season's offerings include Spectral Frequencies, a ghostly amalgam of scary stories drawn from Australia's rich legacy of horror radio, devised and directed by Jo Palazuelos-Krukowski; and a timely production of The Bones of Contention, written and directed by Leo Cabranes-Grant, which takes place in the aftermath of a pandemic.
Dance
On the dance stage, Santa Barbara Dance Theater, the university's resident professional dance company under the artistic direction of Brandon Whited, will offer a winter program of new original works presented in the campus's Performing Arts Theater. The UCSB Dance Company, guided by artistic director Delila Moseley, will premiere pieces by guest choreographers Yusha-Marie Solzano, Derion Loman and Joshua Manculich, as well as restagings of works by world renowned choreographers Donald McKayle and José Limón.
Also coming this winter, the theater and dance and the music departments are collaborating on a new, abridged English version of Mozart's The Magic Flute. Directed by the distinguished Isabel Bayrakdarian, a professor in the music department's voice program, the whimsical staging in Lotte Lehmann Concert Hall will feature choreography and puppets designed by dance lecturer Christina McCarthy.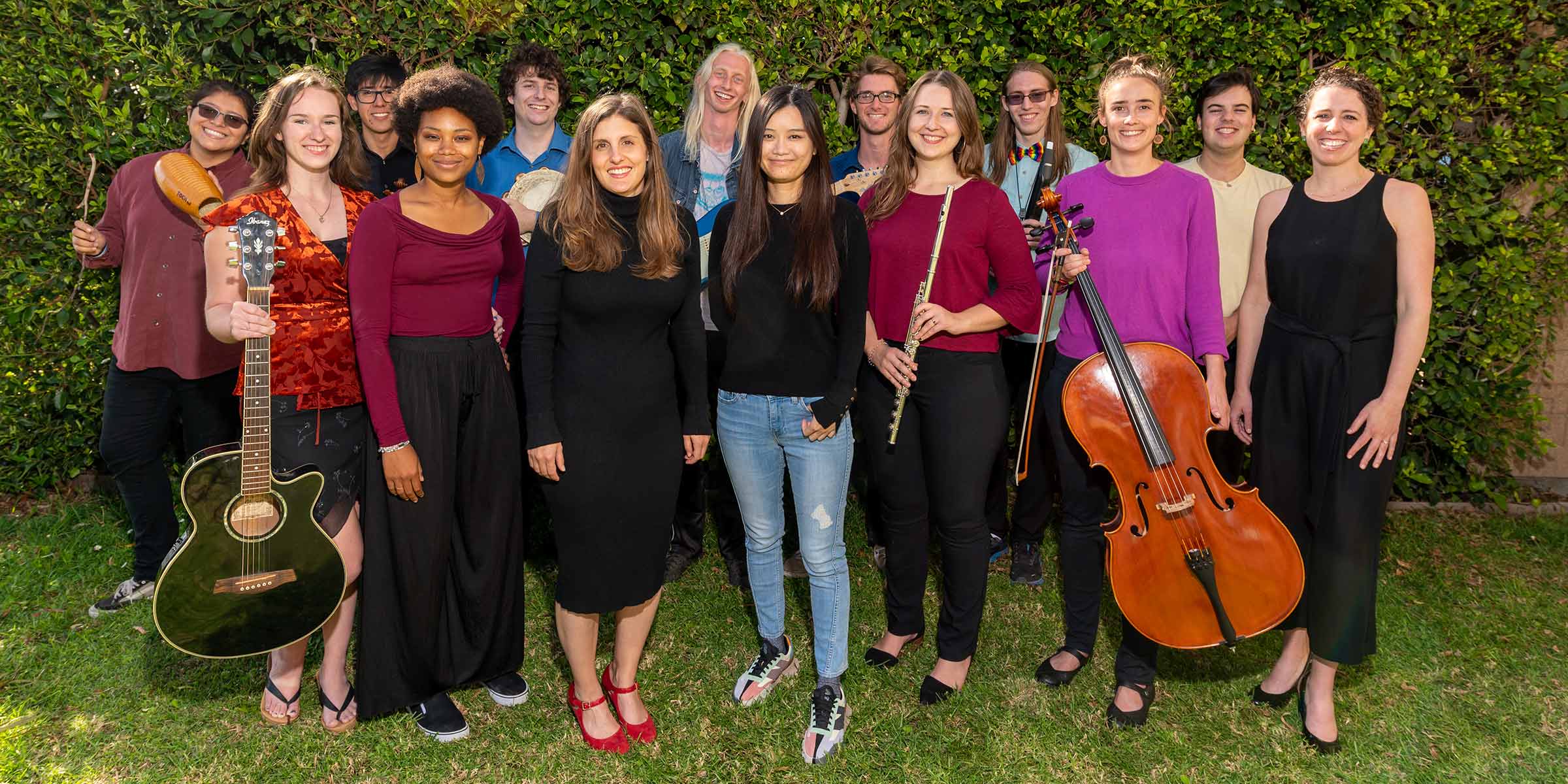 The Department of Music is home not only to the award-winning UC Santa Barbara Opera Theatre, which presents both fully staged operas and selections, but also to 26 music and choral ensembles. Collectively they cover almost every genre there is, from jazz to chamber music to Son Jarocho.
Upcoming performances include the Middle East Ensemble, directed by Scott Marcus, presenting music and dance reflecting the great diversity of cultures found in the Middle East. Focusing especially on music and dance from Iran, their winter concert will feature the orchestra-sized ensemble, chorus and dance company and three guest artists: a Persian singer, a tonbak drummer and a ney flute player. Also slated for winter concerts: the Ensemble for Contemporary Music, the Wind Ensemble, UCSB Chamber Players and Chamber Orchestra, UCSB Choirs, the Music of India Ensemble, the Jazz Ensemble and the UCSB Gospel Choir.
Art, Design & Architecture Museum
The Art, Design & Architecture Museum, which welcomes new director Gabriel Ritter, is unveiling three new shows this fall: "Sound of A Thousand Years: Gagaku Instruments from Japan," "Irresistible Delights: Recent Gifts to the Art Collection" and "From Riggs to Neutra and Niemeyer: Tremaine Houses, 1936-1977."
The museum displays a rotating selection of pieces from its permanent collection of over 8,500 works featuring old masters, American realists and contemporary and multimedia artists, and from the Architecture and Design Collection (ADC).
Among the largest and most-acclaimed architecture and design archives in North America, the ADC features more than one million architectural drawings, historic photographs, writings, scrapbooks and three-dimensional models and objects from renowned architects such as Albert Frey, Irving Gill, Cliff May, Rudolph M. Schindler and Kem Weber.
Spotlight: Meet Gabriel Ritter
By Shelly Leachman
Gabriel Ritter, an expert in Japanese modern and contemporary art, is the new director of the Art, Design & Architecture Museum, coming to UC Santa Barbara from the Minneapolis Institute of Art (Mia). In addition to overseeing the museum, he will join the faculty of the Department of History of Art and Architecture.
Prior to his five years as Mia's curator and head of contemporary art, Ritter held curatorial positions at the Dallas Museum of Art and at the Museum of Contemporary Art in Los Angeles, and has curated a large number of influential exhibitions, with an emphasis on the work of emerging and underrepresented artists from the U.S., Europe and Asia.
"I am really excited about the promise the AD&A Museum holds as a teaching institution that, first and foremost, serves students and faculty on campus," says Ritter, who holds a doctorate from UCLA.
"Our visitors should see themselves — their identities and their realities — reflected in the work exhibited, while also being challenged to empathize with contrary truths, opinions and ways of being," Ritter says. "Art can provide an important lens for cultivating empathy and understanding of others, while also providing a framework to actively question and potentially dismantle systems of oppression."