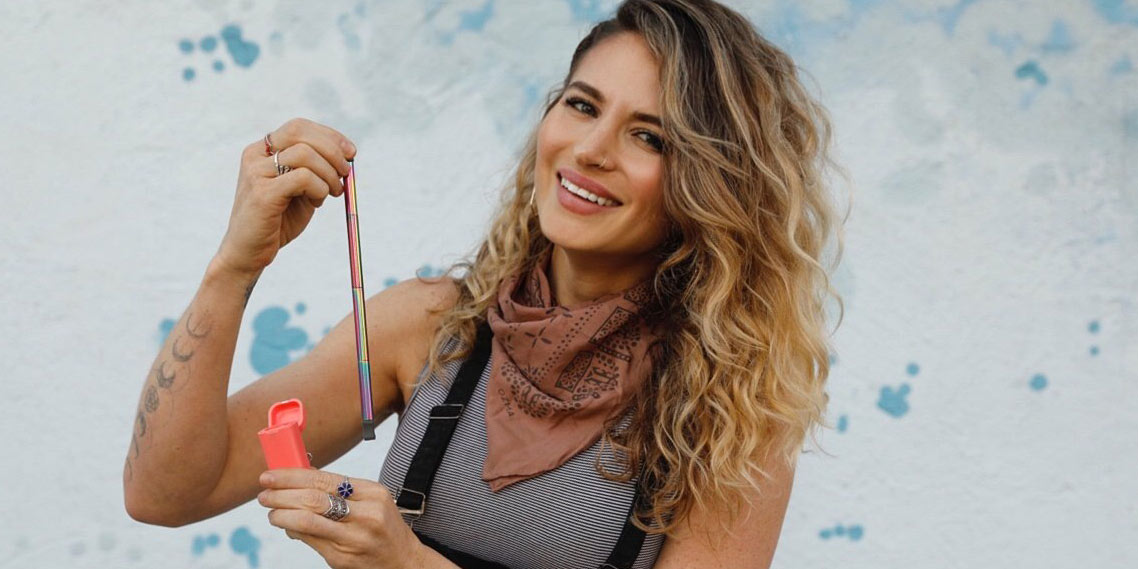 Smart Sips
Emma Rose Cohen's Reusable Straws Promote Sustainability
Although (most) adults have outgrown peek-a-boo, the object permanence game that baffles and delights babies, when it comes to trash, the out-of-sight, out-of-mind concept still reigns. It's something Emma Rose Cohen '09 finds distressing and prompted her to found Final., a company with a mission of creating "reusable Foreverables," including the FinalStraw.
A New Mexico native, Cohen went to UC Santa Barbara to study science, where her interest in eliminating environmental waste was sparked. "I remember walking the streets of Isla Vista," she said in a 2018 TED talk. "I couldn't help but notice how much trash was everywhere. Even though I was surrounded by people striving for higher education…we weren't acting in congruence with our beliefs."
Cohen's frustration led to advocacy work. She and her fellow students did beach clean-ups (dressed as mermaids, naturally) and raised their pollution concerns at Santa Barbara City Council meetings. Finally, they founded the nonprofit Save the Mermaids, which educates kids about the negative impact of single-use plastics on the environment.
Cohen received her BS in 2009 intending to pursue a career in neuroscience. However, a post college trip to Thailand, where the country's gorgeous white beaches were littered with straws, saw her abandoning medicine for environmental conservation. She focused her energies on creating a sustainable drinking implement. The result? FinalStraw, a reusable, collapsible, portable, stainless-steel straw. Cohen tackles the serious issue with cheeky fun — watch her delightful YouTube video— making it pretty irresistible to not purchase a FinalStraw of your own. (Mine will arrive soon.) It's a great, practical way to help the planet — and the sea turtles will thank you.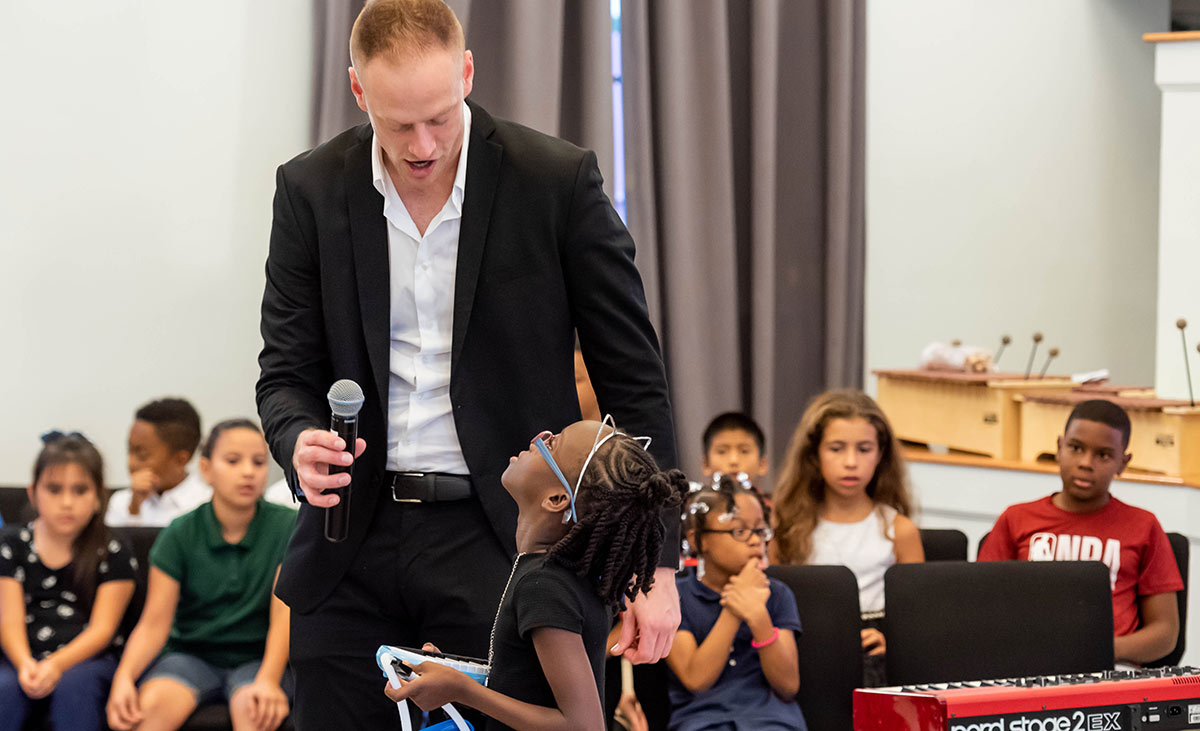 The Music of Education
Trevor Ditzler's Commitment to Underserved School Children
"Music can change the world because it can change people," said U2's Bono. It's a sentiment with which Trevor Ditzler '09 wholeheartedly agrees — and has even done his part to prove. In 2017, Ditzler founded UP! Music, an afterschool program for elementary school kids in Miami.
A northern California native, Ditzler has been singing since he was a toddler. At UC Santa Barbara, he participated in myriad music programs, including chamber choir and the a cappella group Naked Voices. Naked Voices was a particularly formative experience, Ditzler says. "We traveled, competed, performed and released albums. I became president of Naked Voices and that type of entrepreneurial experience and being able to work with a really smart group of people to create something and make it successful has really informed a lot of my career as an adult."
Post-graduation, Ditzler signed up with Teach for America, after which he planned to attend law school and get a Ph.D. in political science. But like many best-laid plans, Ditzler's panned out differently than he expected and his two-year stint in education has turned into a career. In July 2020, Ditzler returned to California, taking a job as assistant principal at Rocketship Public Schools in Emeryville where he continues to work with elementary-aged kids.
All these years later, Ditzler hasn't forgotten what music and his Naked Voices experience gave him. "It made me unafraid to jump into or launch brand new ventures," he says. "That type of student leadership really set me up for success in a variety of different ways for the future."
Additional Stories
In Every Issue
---
On Campus
Short takes, lively stories and snapshot looks at the UC Santa Barbara campus and community open a window into our dynamic environment and diverse culture.
Alumni
Alumni profiles, news bites and insights both from and about the UC Santa Barbara Alumni Association foster a strong sense of connection and Gaucho pride.
Features